I've spent more than 25 years working in the events logistics industry. Over that quarter of a century, I think I've pretty much seen it all. Exhibitors who seem to get everything right and have a hugely successful time. and those who get one or two things wrong!
I thought it might be helpful to bring together some of the hints and tips I've collected into a short book for people involved in events.
Bill's Book of Events is now available for free download.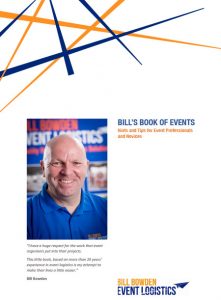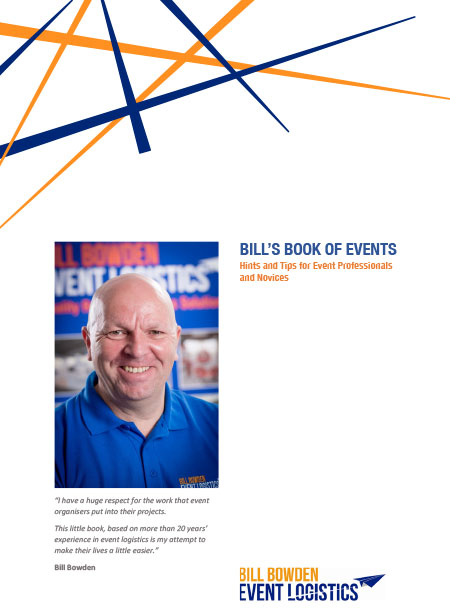 The book brings together some of our most popular blogs and is split into three sections: before, during and after the event. Subjects covered include:
Setting event objectives
What should your objectives be?
How to promote events
What to cover in a pre-event briefing
Choosing exhibition space
Setting up and dismantling stands safely
5 common mistakes to avoid
How to run an event 'post-mortem'.
The Pros and Cons of DIY event logistics
Global event logistics

I've written it for event professionals and novices alike and I'd love to know what you think. Email me with any ideas for future versions at bill@billbowden.co.uk.
All the best
Bill