Bill – Managing Director
E-mail: bill@billbowden.co.uk
Likes: Holidays, Golf, Chelsea, Eating and socialising
Dislikes: Rain, housework, Grumpy people and Chelsea losing.
Nickname: Smokey
Unknown Fact: I have completed 3 London Marathons, one full 12 mile Tough Mudder and once sat in the front row at a Sheena Easton gig !!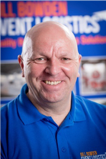 Ian – Non Executive Director
E-mail: Ian@billbowden.co.uk
Likes: Sunshine and the beach, golf, food and red wine, Glasgow Warriors (a rugby team!)
Dislikes: Cooking, baking, gardening, bullies, in your face sales people
Nickname: Munners
Unknown Fact: Used to play the trombone and Saxophone but the neighbours complained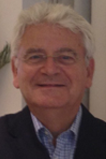 Debbie – Business Development Manager
E-mail: debbie@billbowden.co.uk
Likes: Eating out, walking the dogs and holidays
Dislikes: Warm milk on cereals, rudeness and hard banana
Nickname: Dim
Unknown Fact: Once had a phone conversation with Kylie Minogue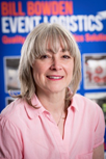 Brad – Operations Manager
E-mail: brad@billbowden.co.uk
Likes: Food, Golf and Football
Dislikes: Photos, Cats and snow
Nickname: Bradders
Unknown Fact: Gus Poyet watched me chase the shadows of Brighton midfielders Jake Forster-Caskey, Anton Rodgers, Liam Bridcutt, Yaser Kasim around for 90 minutes. Was used as a model on the Blopens boxes in the late 90's.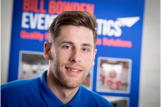 Sandra – Financial Controller
E-mail: accounts@billbowden.co.uk
Likes: Sunshine, Gin and Tonic.
Dislikes: Watching Sport, Baked beans and dishonest people .
Nickname: Mama B
Unknown Fact: Always wanted to be in Pan's People.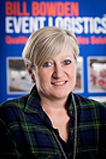 Roy – Site Manager
Likes: Cup of tea, Travelling, Sun n'sea, Arsenal and Chinese food.
Dislikes: Cold Tea, Traffic Jams and coming second!
Nickname: Roy the Veg
Unknown Fact: Started work as a Barrow Boy and Market Trader ( hence the nickname).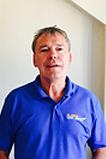 Tom – Site Supervisor
Likes: All sports, Beer and laying on the sofa.
Dislikes: Getting up in the morning, shaving and getting injured playing Rugby.
Nickname: Tommy Gun
Unknown Fact: Once ate a happy meal in under a minute.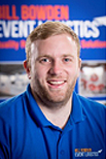 Jamie – Marketing Executive
E-mail: jamie@billbowden.co.uk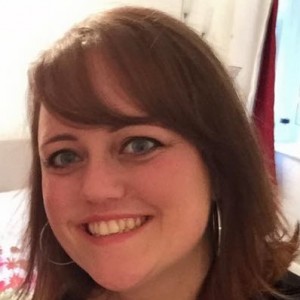 Likes: Live Music, Ice Hockey and Snow.
Dislikes: Balloons, Mushrooms and Being Hot.
Nickname: Jim.
Unknown Fact: I always sneeze within an hour of waking up.