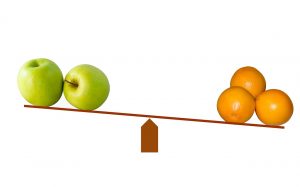 Deciding between different event couriers might seem like an easy thing to do: get two or three companies to quote and then pick the cheapest.
But of course it's not as simple as that. Remember you're not just placing your precious display stands and materials into a courier's hands; your brand's reputation could be at stake. Imagine attending an important event with a stand that's been damaged on route, or with no brochures to hand out because they've been mislaid.
So when you're choosing an event courier for your next appearance, here are some key questions to ask.
Do they offer a like for like service?
Are the event courier companies offering exactly the same service? For example, are they both offering a door-to-stand delivery, inclusive of stand build? Some will charge extra for building your stand and some will include it into their delivery rate.
Does the courier do everything required?
Some couriers don't offer a stand build service leaving your staff to the heavy lifting when they could be preparing to impress your clients.
Will all the courier companies you're considering complete any customs documentation required? Or will they leave that administrative headache down to you?
Have they got previous experience at the event or venue?
Some venues have particular procedures, for example at what time the goods lift can be used. How familiar are the couriers with the specific event you are attending? Not knowing the quirks and requirements of an event could mean your goods get to your stand space late in the day.
Do they come recommended?
It's worth looking into the track records of each company. Check out their testimonials and see if they come recommended. You might even want to call one or two people who have used them in the past.
Will they deliver to a specific person or just to a loading bay?
Some couriers will only deliver 'to door' which usually means a loading bay. This means you will have to arrange for someone to get your goods from there to your stand. This could incur further charges or delays. A specific event courier would be able to deliver your items to your stand and even to a named person as a specific time.
Does the event courier have a 24/7 point of contact?
If you are at your stand in San Francisco at 11am and find you're missing a box of those crucial brochures, can you call the courier company and arrange delivery there and then? It will be 6pm in the UK and most people will have left work for the day leaving you high and dry.
Can they store your items between events?
The cost of shipping to and from your premises can add up if you attend a number of events each year. Have you thought of storing your items at the couriers to reduce the cost? Some event couriers offer storage between events and will check your stand before despatching it to ensure it is in good condition.
Can they provide replacement parts and repairs to your stand?
The best event couriers will know how to fix damage to your stand, what parts need repairing or replacing and will be able to do this for you. So you'll save the time you would have spent tracking down the original supplier or hunting around for companies that can do this.
Will you get step by step updates?
Some courier companies will only be able to tell you when the items have been despatched and then when they are delivered. Would you feel more confident using a specialist event courier who can provide updates throughout your consignment's journey?
Are they the approved courier for this event?
Some event organisers will recommend specific specialist couriers for their events. You might think this is a commercial arrangement but certainly in our experience this is not the case. Bill Bowden Event Logistics has been selected as the official courier company for many events based purely on our track record and the quality of service we have previously provided.
So there you have it. Ten questions to ask to make sure you get the best value when you're choosing between event couriers. Feel free to put these questions to us when you call about your next event.