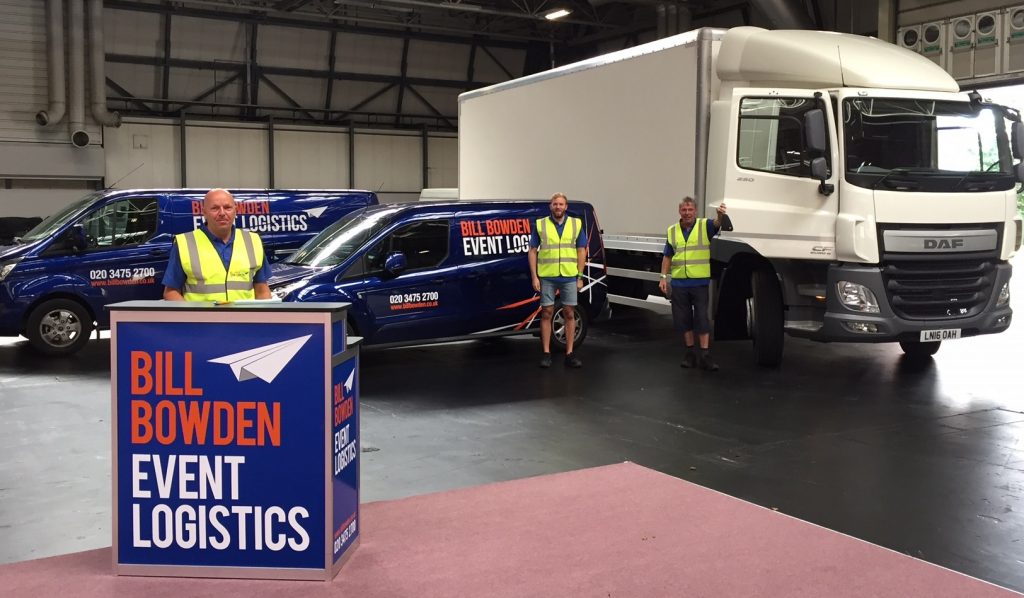 Bill Bowden Event Logistics makes the Exhibition News Elite Top 10
We recently had a very pleasant surprise in the BBEL Crawley HQ when we found out that not only had we been nominated for the Exhibition News Elite list of Logistics and Transport Service providers, but we made the top 10!
About Exhibition News
Exhibition News is a publication dedicated to the UK exhibition industry. It is read by sales and marketing teams, CEOs and MDs through the industry and is the only publication of its kind. It has regular news, blogs, videos and features about the exhibition industry.
Exhibition News Elite List
The Exhibition News Elite list, now in its third year, aims to recognise excellence in eight different categories:
Venue
Technology provider
Registration
Audio visual hire and production
Signage and graphics
Furniture
Transport and logistics
Operational staff
Organisations are nominated by their customers and the nominations are then whittled down to the top ten in each category.
Annie Byrne, Editor of Event News, said "EN's third annual Elite offering again lists the major players in our industry… Our faithful EN readers have voted for who [they] think deserves credit, who deserves the recognition and who triumphs as one of the industry's elite."
"I'm really delighted we've been voted one of the top ten Elite providers in event logistics and transport," said Bill Bowden. "It's particularly pleasing that we've been nominated for this listing by our customers. We've always prided ourselves on our customer care and the way we keep clients informed every step of the way.
"Our business has grown over the last few years largely thanks to personal referrals. That means a lot to us. And this is the icing on the cake. I'd like to thank everyone who made time to nominate us. We're truly grateful."