Organising your own client events may involve a lot more work than say, a webinar. But the opportunity to meet clients and potential clients face-to-face – with no competitors around to cramp your style – cannot be underestimated.
Of course, arranging your own event needs a lot of planning and preparation, but the results can make this more than worthwhile.
Here are a few tips to get you started.
Tips for organising your own successful client events
1. Have a Clear Objective
Be very clear about what it is that you want to achieve from the event and what you want your guests to take away. That way you will be able to target the right audience with the right message.
2. Put Together a Project Team
An event needs to be a team effort. You will need a project manager to make sure everything is done on time, but it's helpful to delegate responsibility to others.
3. Think About How Much Time You Need To Organise the Event
Now double it! It will almost always take longer than you think.
4. Consider Your Speakers
I'm not talking about your audiovisual equipment here (though that's important too).
If your event is about sharing knowledge, you'll need a credible expert and a "name" who can attract an audience.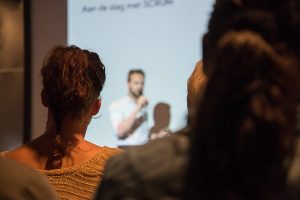 This needn't mean spending a fortune. A well-known industry figure who will speak for free might be of more interest than a former The Apprentice contestant who wants to charge thousands of pounds for their wisdom.
Make sure that you also get the chance to demonstrate your expertise too.
5. Consider Partnerships
A partnership with a non-competing company that sells to a similar audience can help you put together much larger and well-attended client events than if you tried to do it alone. HR Consultancies might consider working with a provider of HR software, for example. A local council wanting to engage with residents might partner with the local police and/or local NHS Trust.
6. Timing
There is much debate about what is the best time of day to run an event and no right or wrong answers. Early morning breakfast events are popular as they don't take up too much of the day. Late afternoon or early evening give people the chance to have an early finish and perhaps enjoy a glass of wine or two before they head home.
It often depends on your audience. If possible ask some potential attendees which they would prefer.
7. Outsource Where Necessary
You can outsource various parts of the event to experts to reduce risk. Venue finders will suggest locations for your event (and take commission from the venue), freelance event organisers can take on as much or as little as you wish. And of course, I have to mention that if you need to get materials or equipment to an event, you should consider using an event logistics company like Bill Bowden Events Logistics.
8. Get The Invitations Process Right
As a rule of thumb, you can never invite people too early to client events. I suggest a minimum of three months for business events. Consider using specialist systems such as Eventbrite to make the process slicker and a little easier.
Once people have accepted, keep sending reminders to ensure they turn up on the day. Don't make this too obvious; one email might check for dietary requirements, another might include a more detailed map. Even with this diligence, most events seem to see between 10 and 33% of guests failing to make it on the day.
9. Choose the Right Venue
Using the right venue is of utmost importance. Make sure that the location and the amount of space are right for the size of your event. You don't want people to feel too crowded, but equally a sea of empty seats is embarrassing. A venue finder might be a good option here.
10. Consider Using Technical Help
Technology has a habit of letting you down at the last moment when you particularly need it to work well. So, if you're using a lot of unfamiliar technology you really want someone else to take care of these issues. You will have enough to do running or hosting the event without having to worry about whether the microphones are working.
11. Refreshments
Your best bet is to keep it simple but do it well. A selection of simple but classy canapés and a couple of glasses of decent wine will make a better impression than a poor but plentiful buffet and endless supplies of plonk!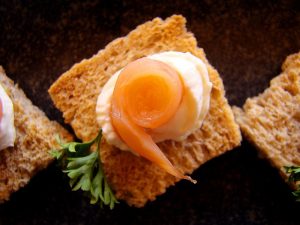 12. Takeaways
This is not an alternative to decent refreshments! Think about anything your guests can take away that will remind them of the event. If you have a guest speaker who has written a book, perhaps they have signed copies you can give away. If you've written a research report, make sure everyone gets a copy. Make it something your guests will value; sadly if all you hand out is your brochure most will end up in the waste bins outside.
13. Practise!
If possible spend at least a day rehearsing the speeches, talks, testing technology and who says what and when before the big day. Do it at the location so everyone knows where to stand, when to enter the stage and you are comfortable that the technology can be used at the venue.
Client events can only be successful with the right amount of planning. This becomes even more critical when it's your own event, and nothing stands between you and your brand when people have compliments or criticisms of their experience.
Good luck!
Bill