During our recent excursion to Düsseldorf for the Make-up Artist Design Show 2018 (#MADS2018), I thought it might be interesting to share the process of how we delivered and constructed an eye-catching stand for our friends at Kryolan. So armed with my trusty camera phone I took a few snaps to give an idea of how exhibition stand delivery and build works.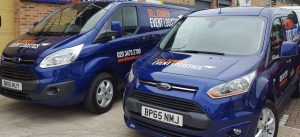 Our smart vans are all ready for loading at BBEL HQ in Crawley.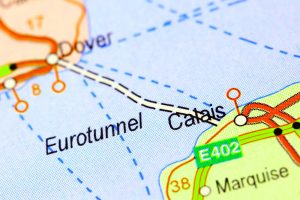 We catch a Eurotunnel train to Calais ready for the seven-hour drive to Düsseldorf.
(Image (c) Shutterstock  | Emka74)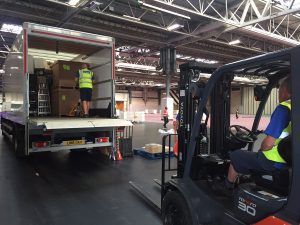 The Kryolan stand and products have arrived at Düsseldorf Exhibition Centre and are being unloaded.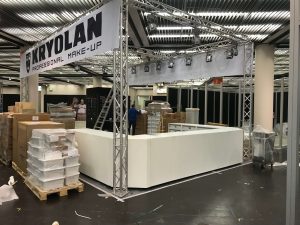 The main steel trussing is up, the counters are in place and the main signage is ready.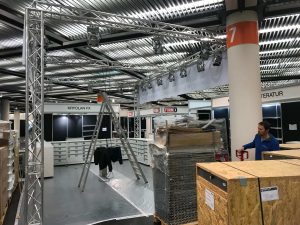 Unloading the last elements of the stand ready for day 2. Day 1 is complete and we're ready for a good night's sleep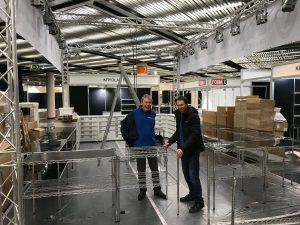 Day 2. An early start for the guys. It's hot work, so it's coats off and back to work to make sure we are ready for the handover to the client this afternoon.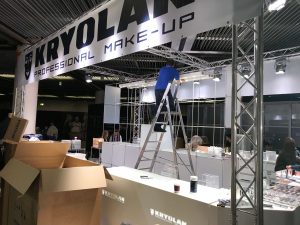 We're making good progress. Just some final adjustments and checks to the lighting.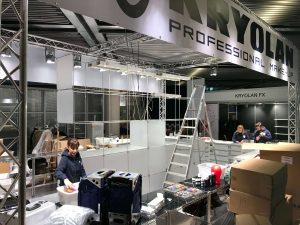 Now the modular centre stand is starting to take shape and the final stand design becomes clearer.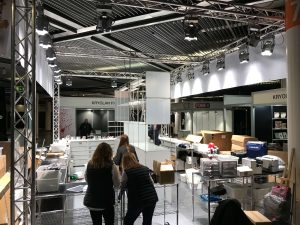 Our clients have arrived and it's time for them to start getting their stock out for display.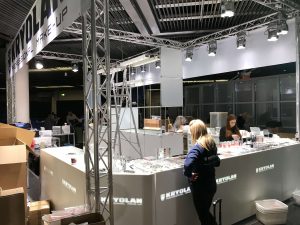 We work together on the final touches. Just working on the final graphics to be installed and tidying away boxes and packaging for disposal or storage.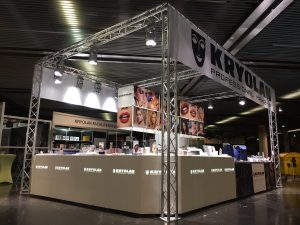 The stand is complete and has been handed over to the client. The Kryolan team is very happy and we're ready for a cuppa. But we make sure we're on hand for any last minute requests.
And in a couple of days, we'll do the whole thing in reverse!
If we can help you with your exhibition stand delivery and build please get in touch.